With 7 years of experience in the industry, we offer a wide range of services to help bring your product to market quickly and efficiently. From design and prototyping to full-scale production and assembly, we have the expertise and equipment to handle projects of all sizes and complexity.
Our team of skilled engineers, technicians, and project managers is committed to providing exceptional customer service and ensuring that your project meets your exact specifications. We use state-of-the-art technology and the latest manufacturing techniques to ensure that your product is of the highest quality and reliability.
At Thinksemi infotech private limited, we understand that every project is unique. That's why we offer customized solutions tailored to meet your specific needs and budget. Whether you need a quick prototype or a full-scale production run, we will work with you every step of the way to ensure that your project is completed on time and within budget.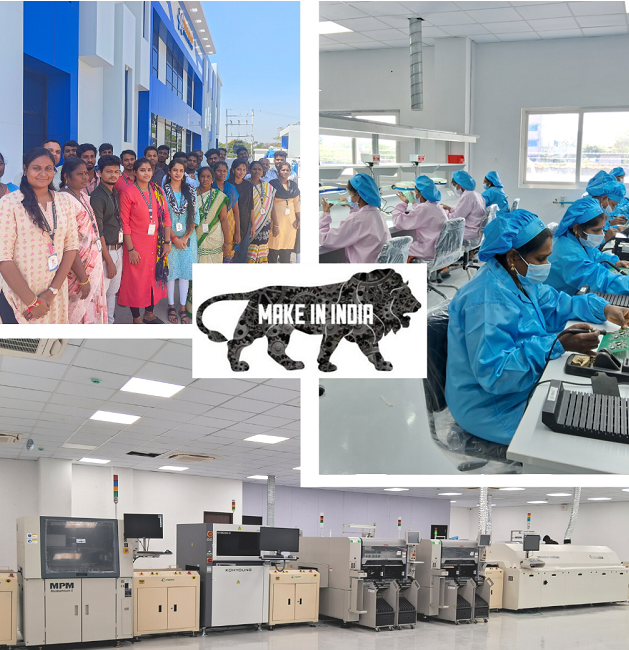 Our goal is to become the world's top EMS provider of high-quality products and services for our business partners, with a zero rejection ratio.
To implement a continuously improving, cutting edge, state-of-the-art facility equipped with high-precision technology machinery and a team of multi-skilled engineers. Our goal is to bridge the market requirements for B2B in terms of Supply, Quality, Delivery, and Cost (SQDC) while adhering to international standards, thus ensuring the delivery of high-quality products and services.
THINK SEMI INFOTECH PVT. LTD. is dedicated to meeting customer satisfaction by timely delivering high-quality electronic components in accordance with all relevant requirements, while meeting the needs and expectations of our customers.
We achieve this by
Implementing an effective Quality Management System
Involving all multiskilled employees in continual improvement efforts.
We strive to develop technology that meets the needs and expectations of our customers.
_
sustainable and successful
2016
STARTED IN CHENNAI, INDIA
Founded Think Semi infotech pvt ltd in Saidapet, Chennai, India
2017
NEW BRANCH OFFICE – DOMESTIC
Started regional office at Bangalore, India
2018
Established EMS unit in Perungudi industrial estate, Chennai, India
2019
STARTED OVERSEAS OFFICE IN CHINA
Bonded office set up at Shenzhen China
2020
EXPANSION OF BRANCH OFFICE – OVERSEAS
Started new office at Hong Kong
2021
Annual Turnover in 5.7 Million USD
2022
EXPANSION OF BRANCH OFFICE – OVERSEAS
Launched Think semi info tech Pte limited in Simlin Tower, Singapore.
2023
NEW HEADQUATERS AT SIPCOT IT PARK, CHENNAI.
55, 000 Square Feet Corporate Headquarters  and Manufacturing facility for EMS and Wiring harness in Siruseri, Sipcot IT Park, Chennai, India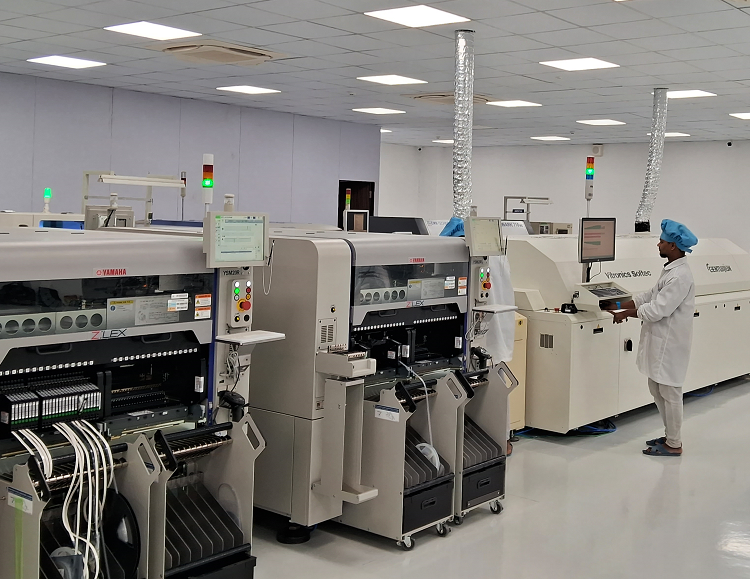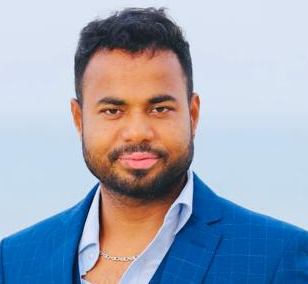 _
Founder & Managing Director

Mr. Sudharsan is the founder and Managing Director of Thinksemi Infotech. He has a Master's degree in Electronics and Instrumentation from Bharathiar University, Coimbatore. Mr. Sudharsan started his career as a salesperson and worked his way up to become the Managing Director of Thinksemi Infotech. His knowledge and passion for electronics have helped him to understand the market and the needs of his customers, which has been critical to the success of the company.
As an entrepreneur, Mr. Sudharsan believes that starting small and building from the ground up is the best way to succeed. He understands the importance of giving 100% effort, understanding clients' issues, and providing the right solutions. He believes that continuous learning and upgrading of knowledge are essential for success in any field.
Since the inception of Thinksemi Infotech in 2016, Mr. Sudharsan has been focused on delivering excellent quality products and fulfilling clients' expectations. He has personally established a Quality Management System to ensure the best product quality, and he takes pride in the company's ability to exceed customer expectations.