Our quick prototyping facilities cater to both established and emerging companies, enabling them to prototype high-tech products. We recognize the significance of speed and efficiency in introducing new products to the market, and thus, we streamline the prototyping process to expedite the time-to-market for our clients.
Our manufacturing facility is equipped with state-of-the-art production facilities that enable us to meet our clients' requirements. Our PCBA assembly team is widely acknowledged as a leader in the industry and is dedicated to leveraging the latest technology to deliver tailored solutions to our customers.
We offer PCBA assembly testing services that guarantee the quality and performance of your electronic products. Our skilled technicians utilize cutting-edge testing methods like AOI (Automated Optical Inspection), ICT (In-Circuit Testing) and FCT (Functional Circuit Testing) to ensure the functionality and dependability of PCBA boards.
We recognize the significance of quality control in guaranteeing that our clients' electronic products meet stringent standards of quality and dependability. Our team of seasoned technicians adheres to rigorous quality control protocols during the PCBA assembly process to ensure that all components are accurately positioned, soldered, and tested.
OUR CUSTOMERS CATERED ACROSS ALL INDUSTRIES
Leading Electronics Manufacturing Services Provider
in India
Thinksemi Infotech is a professional PCB assembly service provider with more than 7 years of experience in the electronics manufacturing industry. We have assembled printed circuit boards for more than 100 companies. We specialize in providing companies of all sizes with a full range of high-quality PCB assembly services. Our services cover quick-turn PCBA prototyping to full production, and we offer international shipping to accommodate clients worldwide.
Our manufacturing facility is state-of-the-art, featuring high-accuracy automated machines and a skilled labor force. Our current facility is 50,000 sq. ft. and is situated at SIPCOT IT PARK in Chennai, India. The facility setup is completely ESD protected, enhancing the reliability of our products. Our manufacturing capabilities include SMT, wave soldering, automatic optical inspection, 3D SPI, ICT, PCB depaneling, and conformal coating machines. We maintain international quality standards certified for quality management systems.
Our quality control team ensures 100% product testing with qualified engineers. We have localized our supplier base to cater to high demand with shortest lead time deliveries. Our cost competitiveness in terms of labor and stability in prices of raw materials supply make us a preferred choice for our clients.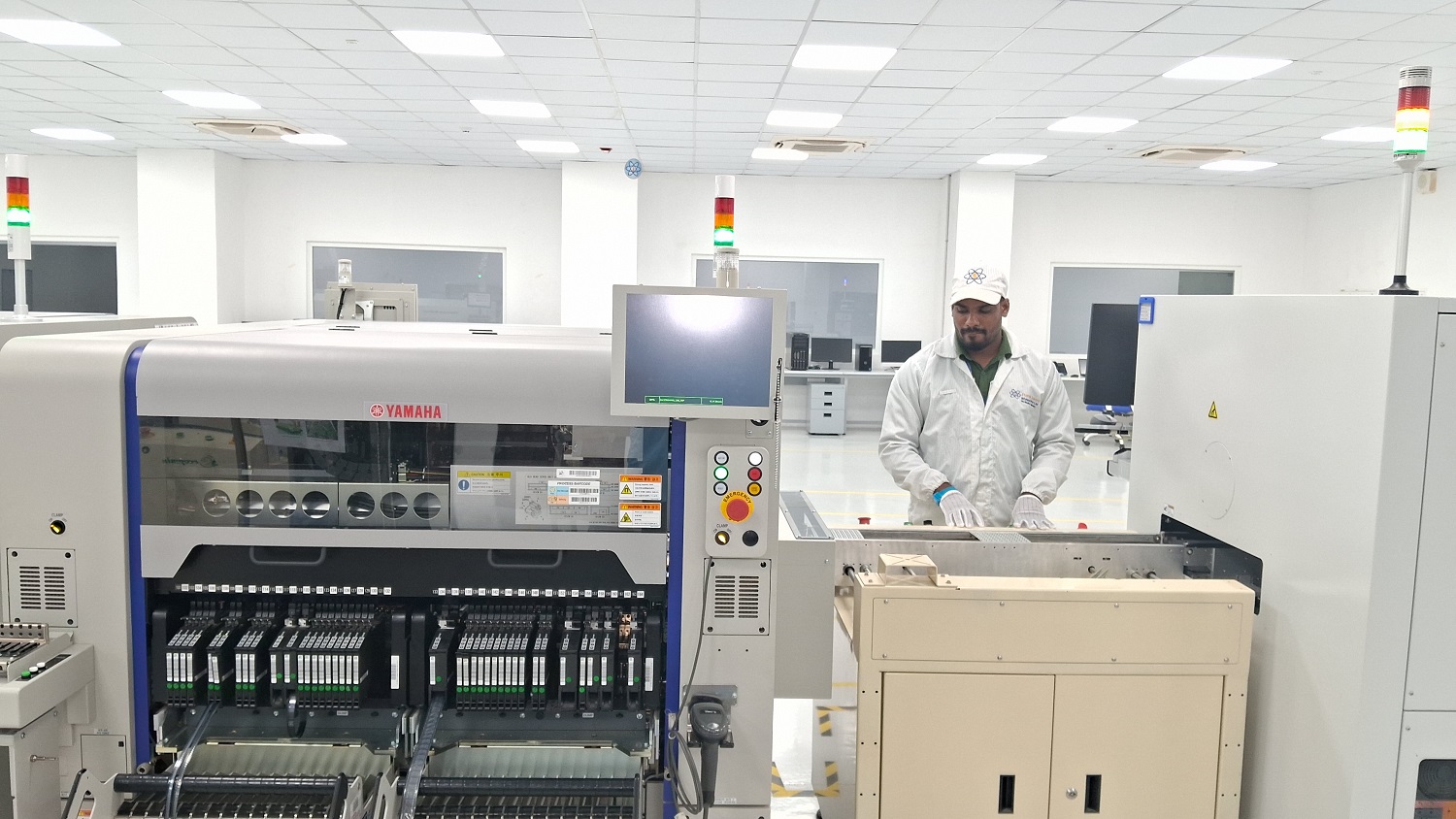 World-Class PCB Assembly Services Across All Industries
We provide end-to-end Electronics Manufacturing Services to numerous industries.