PCB Assembly in Chennai
PCB assembly in Chennai With a focus on quality, efficiency, and customer satisfaction, we have established ourselves as the top choice in Chennai for PCB assembly services.
Our PCB assembly company in Chennai As a leading player in the industry, we offer a wide range of PCB Assembly services to cater to various requirements. Whether you are looking for prototype assembly, low-volume production, or high-volume PCB assembly, we have the expertise and capabilities to meet your needs.
At Thinksemi Infotech Pvt Ltd, we understand the importance of delivering high-quality PCB assemblies. That's why we follow stringent quality control measures throughout the assembly process. From sourcing top-grade components to implementing comprehensive quality assurance techniques, we leave no stone unturned to ensure the functionality, reliability, and durability of your PCB assemblies.
Why Choose Thinksemi Infotech Pvt Ltd for PCB Assembly ?
Extensive Experience: With over three decades of experience in the industry, we have built a solid reputation for excellence and reliability.
State-of-the-Art Facilities: Our advanced manufacturing facilities are equipped with the latest technology and machinery to deliver high-quality PCB assemblies efficiently.
Skilled Engineering Team: Our team of highly skilled engineers is dedicated to providing professional guidance and support throughout your PCB assembly project.
Flexibility and Scalability: Whether you need a small batch of prototypes or large-scale production, we offer flexible and scalable solutions to accommodate your requirements.
Competitive Pricing: We understand the importance of cost-effectiveness. That's why we strive to provide competitive pricing without compromising on quality.
On-Time Delivery: We value your time and ensure that your PCB assemblies are delivered within the agreed-upon timelines.
Customer Satisfaction: Customer satisfaction is at the core of our business philosophy. We go the extra mile to understand your unique needs and provide personalized solutions that exceed your expectations.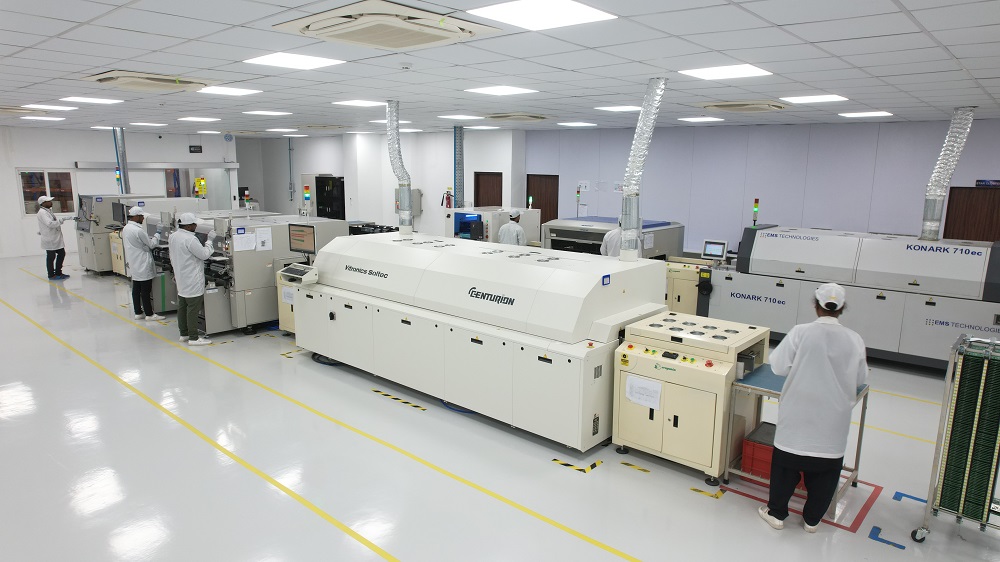 Partner with Thinksemi Infotech Pvt Ltd for PCB Assembly Services in Chennai If you are looking for reliable and high-quality PCB Assembly services in Chennai, Thinksemi Infotech Pvt Ltd is your trusted partner. With our expertise, state-of-the-art facilities, and customer-centric approach, we are committed to delivering exceptional results for your PCB assembly projects. Contact us today to discuss your requirements and experience the excellence of our services.