PCB Assembly Companies in Pune
Are you on the hunt for top-tier PCB Assembly Companies in Pune? Look no further than Thinksemi Infotech, Pune's premier destination for all your electronic manufacturing needs.
Why Choose Thinksemi Infotech for Your PCB Assembly Requirements?
State-of-the-Art Technology: At Thinksemi Infotech, we are committed to excellence. Our cutting-edge equipment and advanced technology guarantee precise, speedy, and consistent PCB assemblies. We invest in the latest machinery to ensure your projects are handled with the utmost care and efficiency.
Experienced Team: With Thinksemi Infotech, you benefit from the expertise of our seasoned team of engineers, technicians, and assemblers. From prototyping to large-scale production, our experts are equipped to meet and exceed your expectations.
Tailored Solutions: We understand that no two projects are the same. Thinksemi Infotech offers fully customized PCB assembly solutions, precisely tailored to your unique requirements. Whether you need a complex multilayer design or high-volume production, we have the expertise and flexibility to deliver.
Uncompromising Quality: Quality is the cornerstone of our operations. Thinksemi Infotech adheres to stringent quality control processes to ensure that every PCB assembly leaving our facility meets industry-leading standards. Your satisfaction and product reliability are our top priorities.
Rapid Turnaround: We recognize the critical importance of timelines in the electronics industry. Thinksemi Infotech's streamlined processes and efficient production methods ensure quick turnaround times, enabling you to meet project deadlines with confidence.
Cost-Efficiency: Thinksemi Infotech provides competitive pricing without sacrificing quality. Our cost-effective solutions empower businesses to maximize their ROI in PCB assembly.
Environmental Responsibility: We are deeply committed to sustainability and environmental responsibility. Thinksemi Infotech's PCB assembly processes adhere to eco-friendly practices, reducing waste and energy consumption.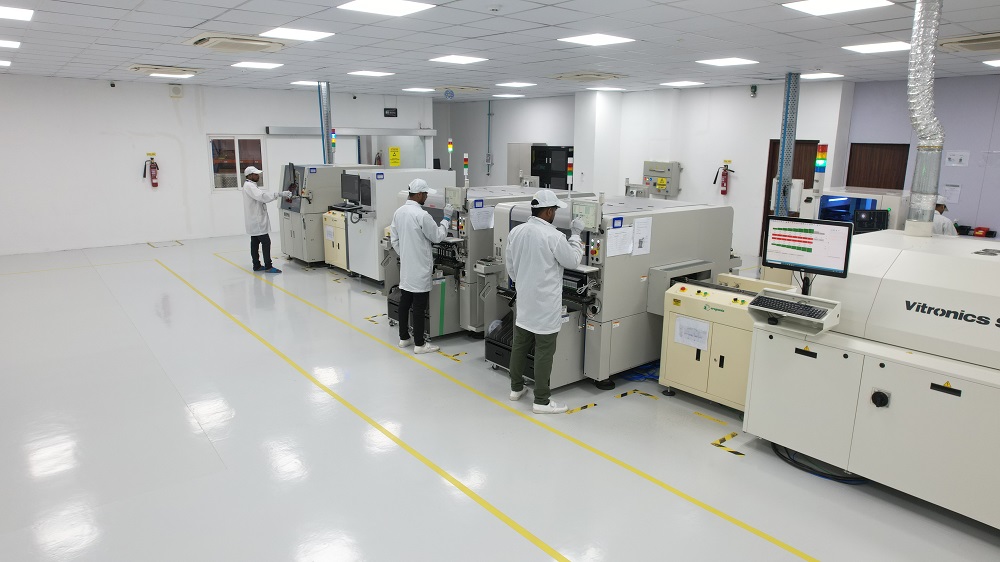 Industries We Serve
Thinksemi Infotech's PCB assembly services cater to a diverse range of industries, including but not limited to:
Electronics Manufacturing
Aerospace and Defense
Medical Devices
Automotive
Telecommunications
Consumer Electronics
Industrial Automation
Partner with Thinksemi Infotech Today
Don't settle for anything less than excellence when it comes to your PCB assembly needs. Thinksemi Infotech, Pune's trusted name in electronic manufacturing, is here to make a difference. Reach out to us today to discuss your project requirements, request a competitive quote, or schedule a consultation with our experts.
When you choose Thinksemi Infotech, you're choosing precision, reliability, and innovation in PCB assembly. Your success is our mission, and we are proud to be your trusted partner.