Electronics Manufacturing Services in India
In the fast-paced world of electronics, having a reliable partner for your manufacturing needs is crucial. Look no further than India's premier electronics manufacturing services provider – Thinksemi Infotech. We are your trusted ally for turning your electronic product concepts into reality. Here's why you should choose Thinksemi Infotech for your electronics manufacturing needs in India.
Our Comprehensive Electronics Manufacturing Services
PCB Assembly: Thinksemi Infotech's state-of-the-art facilities are equipped to handle the most intricate PCB assembly requirements. Whether it's single-sided, double-sided, or multi-layer PCBs, we have the expertise and technology to deliver top-quality results.
SMT and Through-Hole Assembly: We excel in both surface mount technology (SMT) and through-hole assembly, ensuring that your electronic components are mounted with precision and accuracy.
Prototyping and Design Support: Our experienced engineers at Thinksemi Infotech provide design support and prototyping services, helping you optimize your product's design for manufacturability and cost-effectiveness.
Quality Assurance: Quality is at the core of everything we do. Thinksemi Infotech's stringent quality control processes and advanced testing equipment ensure that every product leaving our facility meets the highest industry standards.
Full Turnkey Manufacturing: From component sourcing to assembly, testing, and packaging, Thinksemi Infotech offers full turnkey manufacturing solutions, streamlining your supply chain and reducing time-to-market.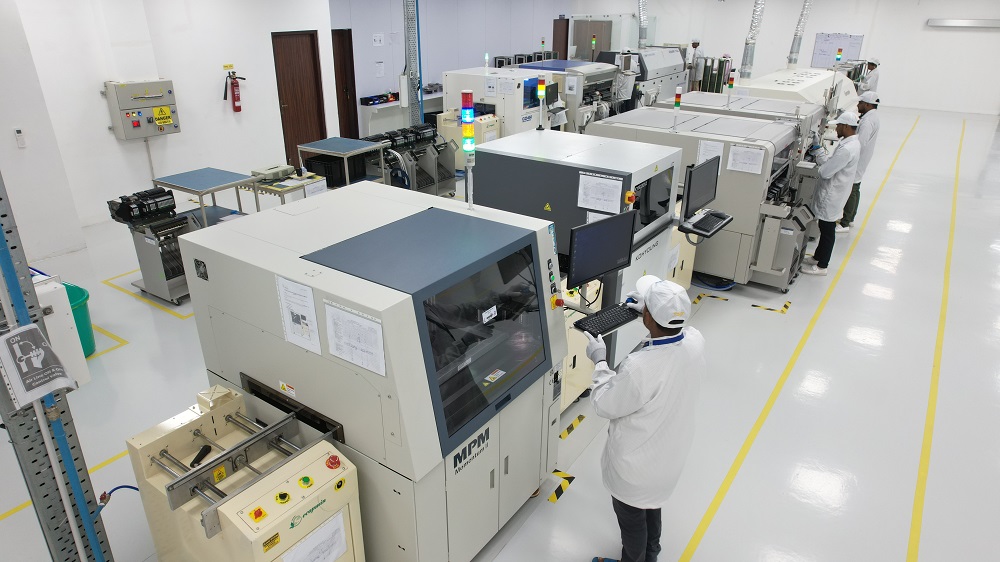 Why Choose Thinksemi Infotech for Electronics Manufacturing in India?
Experience and Expertise: With years of experience in the electronics manufacturing industry, Thinksemi Infotech has a proven track record of delivering high-quality products to clients across various sectors.
Advanced Technology: Thinksemi Infotech continually invests in cutting-edge technology to stay at the forefront of the industry, ensuring that your products are manufactured with the latest advancements in mind.
Customized Solutions: We understand that every project is unique. That's why Thinksemi Infotech offers tailored solutions that cater to your specific requirements and budget constraints.
Cost-Effective: Thinksemi Infotech's cost-effective manufacturing services in India allow you to maximize your budget while receiving uncompromised quality.
Global Reach: While based in India, Thinksemi Infotech serves clients globally, helping them bring their electronic products to markets around the world.
Industries We Serve:
Thinksemi Infotech's electronics manufacturing services cater to a wide range of industries, including:
Electronics
Automotive
Aerospace
Medical Devices
Telecommunications
Industrial Automation
Consumer Electronics
and more.
Partner with Thinksemi Infotech for Your Electronics Manufacturing Needs
When you partner with Thinksemi Infotech, you're choosing a dedicated, innovative, and customer-centric electronics manufacturing services provider in India. Our commitment to excellence, advanced technology, and personalized solutions make us the ideal choice for turning your electronic product ideas into reality.
Contact Thinksemi Infotech today to discuss your project requirements, request a quote, or explore how we can collaborate to bring your electronic innovations to life. Your success is Thinksemi Infotech's mission, and we look forward to being a part of your journey in the world of electronics manufacturing.